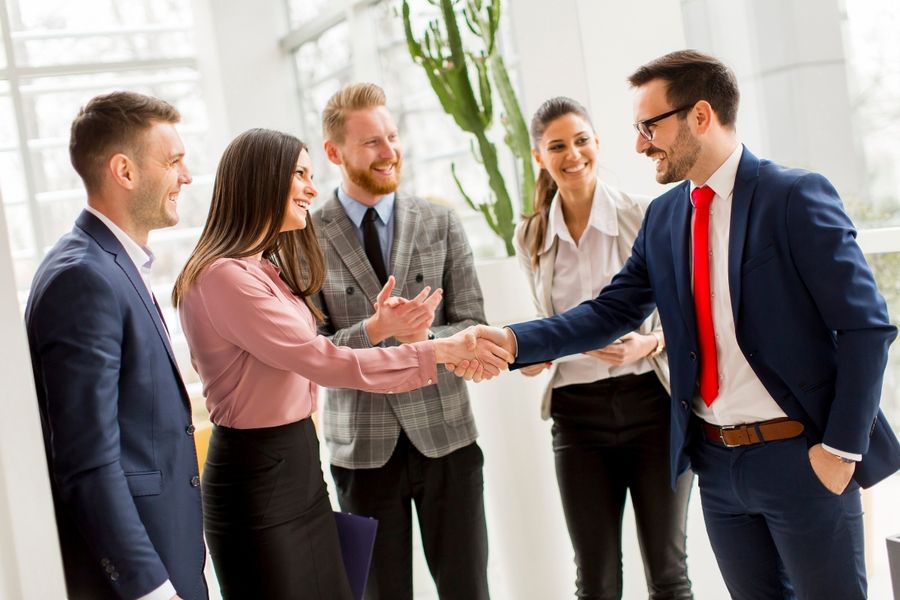 Allen McKinney Netweavers was modeled after other successful Netweaver groups in the DFW area. The approach is very unique in that this is not a for-profit organization putting these together, but simply professionals who wish to truly network their businesses and contacts together to benefit others. When you enter a meeting, you are not "pressured" to bring leads with you. We believe that as you get to know others in the group, referrals and business will happen organically. The real strength of the group is in the 1-1 meetings we encourage between members/guests. We really emphasize getting to know each other's businesses and after-hours interests and needs. This way if someone needs a chiropractor, personal trainer, golf instructor, yoga instructor, carpet cleaner, moving company, etc. those needs will be met just as readily as if they need a printer, CPA, attorney, merchant account provider, security system or marketing consultant for their business needs.
If this all sounds "too good to be true," it is… but it also works! Imagine instead of making 30 sales in the room (from the attendees), having in essence 30 new sales people who know you and LIKE YOU who are going out to talk about your business to their co-workers, friends, family, neighbors, etc. THAT is the power of netWEAVING vs. simply networking. While we're meeting on zoom, we welcome members from across the globe to participate.  You can register for meetings on our Events Page. Also important is "consistency" in attendance. We need to see you to get to know you. 
Our Philosophy
We believe in relationship-based networking. We prefer to do business with those we know, like, and trust. If you take the time to get to know one another, the business will naturally follow. Be a part of our networking family!